Welcome to Life in Bourne, MA.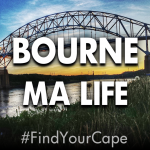 Settled in 1640 by Ezra Perry as a part of the town of Sandwich and named after politicians Johnathan Sr. and his father Richard Bourne, the town of Bourne lies at the northeast corner of Buzzards Bay.
Buzzards Bay is also the site of Aptucxet Trading Post, the nation's oldest store.
Comprised of 10 villages, Bourne Village, Bournedale, Buzzards Bay, Cataumet, Gray Gables, Monument Beach, Otis Air Base, Pocasset, Sagamore and Sagamore Beach, the town has a rich history often overshadowed by other famous Cape Cod towns.
Gray Gables, an estate in Bourne, Massachusetts was owned by US President Grover Cleveland and served as his Summer White House from 1893 to 1896. It was later converted into the Gray Gables Ocean House hotel, which burned down in 1973.
Visitors to Cape Cod travel through Bourne when they cross over the Bourne, Sagamore or Railroad bridges, as well as through Buzzards Bay from Rt. 25.
Many stop and watch the boats, hoping to catch a whale sighting as they swim through the canal. And all pass by the famous "Cape Cod" rotary hedges, a familiar welcome to all Cape-bound explorers via the Bourne Bridge.
The Cape Cod Canal was formed in order to save time and lives by eliminating the need to sail around the hazardous eastern shores of the Cape.
There are numerous quiet harbors and inlets for boating, fishing, shell fishing and swimming and the Cape Cod Canal bike path is a 14 mile trail that runs on both sides of the canal for avid cyclists, runners and walkers.
The Pilgrims settled here around 1627. It was officially incorporated in 1884, the last town to be incorporated in Barnstable County, giving Bourne the bragging right of being both Cape Cod's oldest and the youngest town (Sandwich is the oldest town).
Points of Interest:
View our official Bourne community page… Bourne.MA.Life