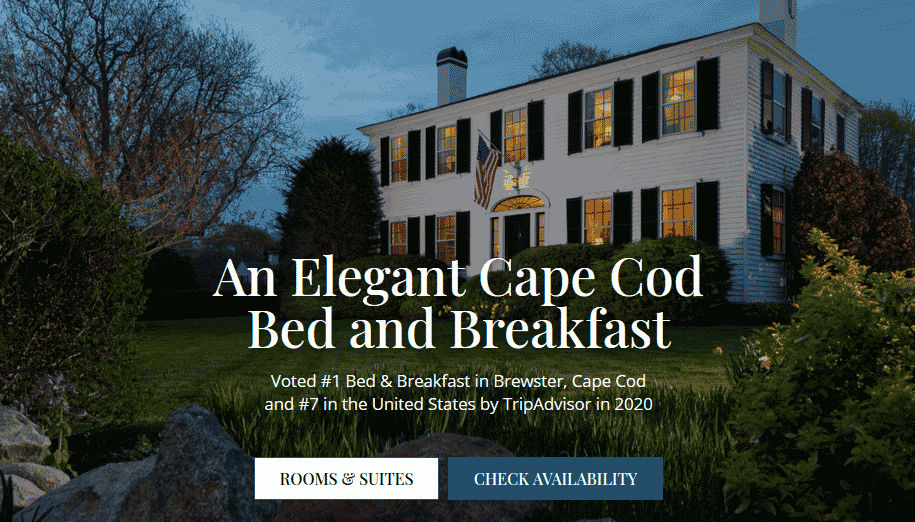 Candleberry Inn – Brewster MA
You are looking for a picturesque and luxury-filled Cape Cod getaway. You want the full experience of Cape Cod's beaches, ocean breezes, historic and idyllic pathways while being pampered so you can fully relax.
You want planning to be a breeze and you want to know you made the right choice for your Cape Cod getaway. But with so many bed and breakfasts on Cape Cod, how can you know you're making the best choice for your getaway? How can you know your getaway will be picture-perfect?
At Candleberry Inn, we understand your desire for a Cape Cod getaway full of simple elegance. We want to make sure it's easy to plan and even easier to enjoy – from 600 thread count sheets, to Turkish towels and robes, from a sprawling, well-manicured property, to a multi-course gourmet breakfast, from ample USB ports and charging stations, to next-level cleanliness and safety protocols, Candleberry Inn has everything you need to not only make amazing vacation plans, but to also experience a truly incredible getaway on Cape Cod.
When you book your Cape Cod getaway at Candleberry Inn, you can trust that your experience will be everything that you dreamed.
Candleberry Inn is ranked #7 on TripAdvisor's Top 25 B&Bs and Inns in the U.S. and ranked #1 in Brewster, MA Cape Cod area. That means that you know you can trust Candleberry to host your fantastic getaway, too.