Welcome to Life in Yarmouth, Massachusetts.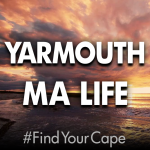 Yarmouth is named after Great Yarmouth, a town in the county of Norfolk, on the east coast of England, which is itself at the mouth of the River Yare.
Though none of the initial settlers hailed from that English town, the name was possibly chosen because across the North Sea from Yarmouth is the Netherlands, where a portion of the Mayflower passengers had lived in exile.
This group of pilgrims arrived back in England via the port of Yarmouth before heading to the New World.
In 1642 and 1645, Yarmouth furnished soldiers for the Plymouth Colony's expeditions against the Narragansett.
In 1648, the Plymouth Colony's legislature, the General Court, appointed Myles Standish to adjudicate land disputes among the Yarmouth settlers.
Yarmouth soldiers served the Plymouth Colony in King Philip's War: fifteen Yarmouth men participated in the Great Swamp Fight without casualties, but the town did lose five men at Rehoboth.
Yarmouth troops also saw service in the early years of King William's War.
In the early eighteenth century, some of the Yarmouth veterans of King Philip's War were granted lands to settle in Gorham, Maine.
Developers began to refashion Yarmouth into a summer resort near the end of the nineteenth century.[42] Hotels and summer cottage communities proliferated in the first half of the twentieth century, particularly along what is now Route 28.
With the emergence of the car culture in the years just after World War II, these were joined first by many motels (mostly along Route 28 in West Yarmouth) and later by the denser, suburban pattern of residential housing construction that characterizes Yarmouth today.
The town's southern shore is known for its beaches, from the west jetty of the Bass River to Great Island, on the east and south sides of Hyannis Harbor. The town has no state forests or wildlife management areas, although there are many such natural, unprotected areas in town.
Yarmouth is an absolutely picturesque beach town that can fit the lifestyle of just about anyone, especially Conservatives, Independents and Libertarians. One of the best thing about South Yarmouth is its location on the Cape being 15 minutes to Hyannis and 20 to Chatham.
YARMOUTH TRAILS
Callery-Darling Conservation Area
Dennis Pond Conservation Area
Horse Pond Conservation Area
Raymond J. Syrjala Conservation Area
Sandy Pond Recreation Area
Historical Society of Old Yarmouth Nature Trail
View our official Yarmouth community page at Yarmouth.MA.Life